Your Trusted Government Contractor
A customer-focused, results oriented organization, GSE uses industry best practices to ensure delivery of quality, flexible solutions. We maintain the highest ethical standards while meticulously accomplishing the mission of our clients. Meeting and exceeding client expectations through strong leadership, innovative solutions, and operational excellence is at the core of who we are.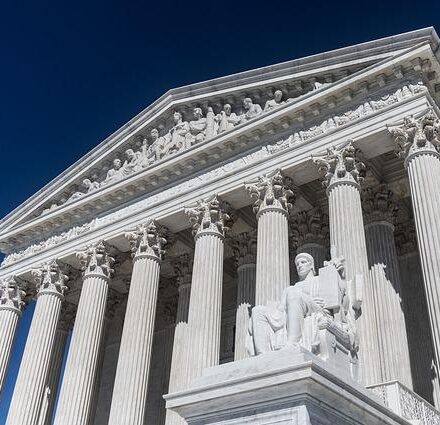 Government Contractor
Our company benefits from a vast knowledge of expertise and a diverse portfolio. We deploy a multi-disciplinary team with expertise in each of the areas critical to the success of fulfilling your requirement. We have subject matter expertise in the areas of religious services, Information Systems, IT service management, project management, logistics, procurement, contract management, training and development.
238990   All Other Specialty Trade Contractors
323113   Screen Printing
334310   Audio and Video Equipment Manufacturing
334290   Other Communications Equipment Manufacturing
339112   Medical Equipment and Supplies Manufacturing
339113   Surgical Appliance and Supplies Manufacturing
337214   Office Furniture (except Wood) Manufacturing
337127   Institutional Furniture Manufacturing
541511   Custom Computer Programming Services
441228   Motorcycle, ATV, and All other Motor Vehicle Dealers
517311   Wired Telecommunications Carriers
517312   Wireless Telecommunications Carrier (except satellite)
541513   Computer Facilities Management
541519   Other Computer Related Services
541930   Translation and Interpretation Services
561110   Office Administrative Services
561499   All Other Business Support Services
561621   Security System Services (except Locksmiths)
562112   Hazardous Waste Collections
611420   Computer Training
611430   Professional and Management Development Training (Primary)
511699   All Other Miscellaneous Schools and Instruction
611710   Educational Support Services
711130   Musical Groups and Artists
813110   Religious Organizations
923110   Administration of Education Programs
238990 All Other Specialty Trade Contractors
323113 Screen Printing
334310 Audio and Video Equipment Mfg
334290 Other Communications Equipment Mfg
339112 Medical Equipment and Supplies Mfg
339113 Surgical Appliance and Supplies Mfg
337214 Office Furniture (except Wood) Mfg
337127 Institutional Furniture Mfg
541511 Custom Computer Programming Svcs
441228 Motorcycle, ATV & All Vehicle Dealers
517311 Wired Telecommunications Carriers
517312 Wireless Telecom Carrier (no satellite)
541513 Computer Facilities Management
541519 Other Computer Related Services
541930 Translation and Interpretation Svcs
561110 Office Administrative Services
561499 All Other Business Support Services
561621 Security System Services no Locksmiths
562112 Hazardous Waste Collections
611420 Computer Training
611430 Professional & Mgmt Dev Training
511699 All Miscellaneous Schools & Instruction
611710 Educational Support Services
711130 Musical Groups and Artists
813110 Religious Organizations
923110 Administration of Education Programs
• Professional Development and Management Training
• Digital Accessibility Training
• Enterprise Solutions
• Assistive and Adaptive Training and Consulting
• IT Strategy & Consulting
• Surveillance Systems
• Data and Voice Cabling
• Audio and Visual Equipment Installation
• Cloud Migration and Management
• Procurement Services
• Project Management
• Administration of Education Programs
• Military Chapels
• Professional Development & Mgmt Training
• Digital Accessibility Training
• Enterprise Solutions
• Assistive & Adaptive Training & Consulting
• IT Strategy & Consulting
• Surveillance Systems
• Data and Voice Cabling
• Audio and Visual Equipment Installation
• Cloud Migration and Management
• Procurement Services
• Project Management
• Administration of Education Programs
• Military Chapels
Name: MacDill AFB Military Readiness Center
Name: Patrick AFB Education and Training Center
Name: MacDill AFB Post Chapel


Name: Progress Village Christian Academy
President/CEO
Karen Smith, USAF Retired
1205 Franklin Street, Suite 100
Tampa, Florida 33602
Mobile:   +1 (813) 362-2575
Office:     +1 (813) 506-8154
Email:      karen@gse-globalsolutions.com
Government POC
Ken Grant, USA Retired, COO
1205 Franklin Street, Suite 100
Tampa, Florida 33602
Mobile:   +1 (813) 810-0595
Office:     +1 (813) 506-8154
Email:      ken@gse-globalsolutions.com