Your Trusted Education Partner
We are a source of academic and administrative information and guidance. We partner with educational institutions to provide technology solutions that create inclusive, diverse, and accessible environments. GSE extends a school's IT capability with a fully managed IT service option. Additionally, our training options help administrators, teachers, and staff transforms their classrooms to meet the needs of 21st-Century learners.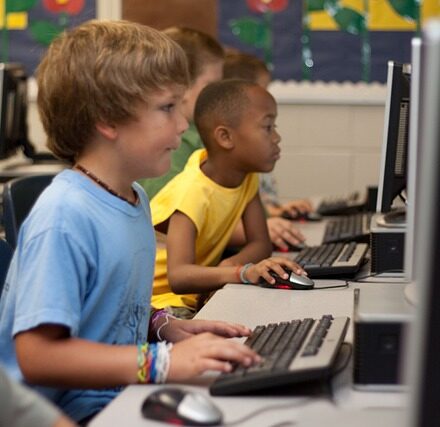 Education Solutions
Manage student information more effectively with a deployment of a user-friendly School Management Software system. Protect student information with a security first network design coupled with interior and exterior Wi-Fi featuring up to date technology for safe environments.
"Sapien, volutpat magna erat dolor mi, leo eu sagittis arcu at a turpis ipsum eget pellentesque in amet ac purus eu molestie sit scelerisque viverra volutpat ultrices mauris diam dictum nec."
"Enim cursus sed nam enim scelerisque euismod etiam nunc nisl vivamus viverra elementum, diam et urna sed suscipit risus, lectus pulvinar varius velit blandit etiam massa posuere mauris scelerisque ornare nunc sed."
"At pellentesque faucibus morbi morbi vel magna at eleifend mauris est nisl purus tellus magna volutpat elit quis nunc adipiscing mauris odio ornare nunc."